Study Abroad Destinations
Mr. Ramesh
Chief Executive Officer
Mr. Ramesh is the Chief Executive Officer. He brings with him rich experience in the field of Overseas education and commands an enviable reputation in the business circle. Particularly in dealing with overseas students aspiring to University entrance for countries like USA, Canada, UK, Australia and many more..

E-Mail:
Phone: 9030026601
Mr. Shashank
Chief Operating Officer
Mr. Shashank is the Chief Operating Officer. He pursued his education from Canada and possesses good experience in the overseas educational field. His idea of providing proper guidance and counseling directed the path to grow and fulfill their (students) dreams. During his tenure he has helped thousands of students through their recruitment process.

E-Mail:
Phone: 8121814423
Ms. Neha
Director – HR
Ms. Neha is the Human Resources Director works closely with staff, as well as students visiting ABACUS. In her professional career, she has experience in human resources management. Ms. Neha has several years of experience working in a number of areas in the higher education field.

E-Mail:
Mr. Bhupendra
Director – Operations
Mr. Bhupendra is the Director - Operations. Having years of experience in Overseas Educational Consultancy with a proven track record. He is an individual with excellent communication, persuasive skills and managerial abilities. In short, he is a team player, motivator and an innovative thinker.

E-Mail:
Phone: 8099928038
What Students Say
We encourage our students to engage with the university and their chosen programme of study. Read More..
MOHAMMED FAHATUDDIN
CONCORDIA UNIVERSITY
IT WAS AN AMAZING EXPERIENCE. EVERYONE IS VERY HELPFUL. THE STAFF'S MAKES YOU FEEL COMFORTABLE AND VANISH THE ANXIETIES YOU HAVE REGARDING YOUR CAREER PLANS COMPLETELY. THE COUNSELLORS HERE ARE EXPERTS IN THEIR JOB. THEY KNOW OUR REQUIREMENTS AND WILL GIVE YOU THE BEST OF OPTIONS. YOUR SUCCESS MATTERS EQUALLY TO THEM. YOU CAN HAVE FAITH IN THEM COMPLETELY. YOU GUYS ARE AMAZING. IT'S BECAUSE OF YOU THAT OUR DREAMS COME TRUE. THANK YOU SO MUCH TEAM ABACUS.
MADDI PRADEEP REDDY
CONESTOGA COLLEGE
ADVENTUROUS, KNOWLEDGEABLE, FRUITFUL AND EXCITING THESE FOUR WORDS DESCRIBE MY EXPERIENCE IN ABACUS. EXPOSURE TO THE EXTREMELY PASSIONATE COUNSELLORS HAS MADE ME MORE PASSIONATE ABOUT REALIZING MY OBJECTIVES IN LIFE. I AM GLAD THAT I APPROACHED ABACUS EDUCATION WELL IN TIME. THE STAFF'S TAKES EACH AND EVERY STUDENT VERY SERIOUSLY AND HOLD THEMSELVES ACCOUNTABLE TOWARDS EVERY STUDENT EQUALLY. I WOULD WANT TO THANK ABACUS GROUP FROM THE BOTTOM OF MY HEART, FOR WHAT I AM TODAY. I CAN VOUCH FOR THE FACT THAT ABACUS HAS THE MOST MOTIVATING, ENCOURAGING AND SUPPORTIVE COUNSELLORS. THIS MAKES ABACUS THE BEST FOREIGN EDUCATION CONSULTANTS IN INDIA. MY MENTOR GUIDED ME FOR ADMISSIONS IN CANADA; SHE HAD A VERY HELPFUL AND CORDIAL APPROACH. I WAS CONFUSED EARLIER BUT SHE GAVE ME ENOUGH CHOICES ACCORDING TO MY DESIRED INTEREST AND PROFILE. I WOULD JUST SAY THAT ALL THE COUNSELLORS ARE BEST AND KNOW EXACTLY WHAT TO DO WITH A THOROUGH KNOWLEDGE. WISHING YOU GOOD LUCK AS YOU MOVE ON TO A NEW CHALLENGE.
THUMU SYDDANTH
FANSHAWE COLLEGE
WE WERE VERY HAPPY WITH ABACUS GROUP. THEIR APPROACH IS VERY PROFESSIONAL AND WE WERE VERY HAPPY WITH THE SERVICE PROVIDED. THE COUNSELLOR WAS EXTREMELY HELPFUL, KNOWLEDGEABLE AND PATIENT WITH ALL OUR QUERIES. SHE GUIDED US THROUGH THE ENTIRE PROCESS VERY WELL.
SRIDHAR KOUSHIK
THOMPSON RIVERS UNIVERSITY
IN THIS WORLD OF OPPORTUNITIES I WAS COMPLETELY BLANK AND BLIND. CONFUSED WHAT TO CHOOSE AND WHAT NOT TO. ABACUS HAS BEEN THAT HELPING HAND WHICH HELPED ME SEE MY PATH AND TAKE A COURSE THAT WOULD BENEFIT MY PRESENT AS WEL L AS MY FUTURE. NO MATTER HOW SILLY MY QUERIES WERE MY COUNSELLORS MADE SURE IT WAS RESOLVED WITH COMPLETE AND SATISFYING RESPONSE WITHOUT ANY DELAY. WISHING YOU GOOD LUCK AS YOU MOVE ON TO A NEW CHALLENGE.
BOBBA SINDHU
FAIRLEIGH DICKINSON UNIVERSITY VANCOUVER
FIRSTLY, I WOULD LIKE TO THANK ABACUS CONSULTANCY FOR HELPING ME. OVERALL I THINK, I HAD A VERY POSITIVE EXPERIENCE WITH ABACUS CONSULTANTS AND I DEFINITELY WOULD RECOMMEND MY FRIENDS TO JOIN ABACUS CONSULTANCY TO MAKE THEIR DREAMS COME TRUE.. ONCE AGAIN THANKS TO ALL THE STAFF OF ABACUS CONSULTANCY. THANKS A LOT.
PATHOORI HRUSHIKESH
ALGONQUIN COLLEGE
A WORD 'THANKS' IS NOTHING FOR ABACUS CONSULTANCY FROM MY SIDE. SUCH KIND OF HELP AND SUPPORT ONE GETS ONLY FROM THE NEAR AND DEAR ONES, THE WAY YOU ALL HAVE GIVEN ME ABACUS CONSULTANCY IS THE ONLY PLACE WHERE ONE CAN FULFILL THEIR DREAMS TO STUDY IN ABROAD. I HAD A WONDERFUL AND UNFORGOTTEN EXPERIENCE. I WILL ALWAYS REMEMBER THIS TEAM WHO MADE MY DREAMS COMES TRUE. SPECIAL THANKS TO ALL ABACUS TEAM FOR THE SUPPORT AND ENCOURAGEMENT. "WILL MISS YOU ALL"!!
EGA OMSANTH GOPINATHRAJU
FAIRLEIGH DICKINSON UNIVERSITY VANCOUVER
IT IS MY GREAT PLEASURE TO MEET THE DIRECTOR. HE HAS BEEN SUPPORTING ME IN MY ADMISSION PROCESS RIGHT FROM THE START, WHEREVER I FACED DIFFICULTY HE WAS THERE TO FIND THE WAY OUT. ABACUS CONSULTANCY IS A PLACE WHERE YOU HAVE NO REGRETS. YOU COME HERE AND YOU FIND THE WAY OUT. I AM ABOUT TO SHAPE MY FUTURE ONLY BECAUSE OF THE TIMELY HELP OF ABACUS CONSULTANCY AND ITS STAFF. MY BEST WISHES TO ABACUS.
SILEVERU ARATHI
FAIRLEIGH DICKINSON UNIVERSITY VANCOUVER
I HAD THE MOST CO-OPERATIVE TEAM HERE IN ABACUS CONSULTANCY. ALL THE MEMBERS OF CANADA TEAM WAS VERY HELPFUL AND WAS PROMPT IN THEIR RESPONSE AND ALSO HELP ME A LOT TO KNOW THE POSSIBLE OUTCOMES IN EVERY STEPS I TAKE . ALTOGETHER IT WAS A GOOD EXPERIENCE. ALL THE BEST FOR CANADA TEAM, KEEP UP THE WORK AND CONTINUE TO INSPIRE NEW COMERS.
MOHAMMED AMER
LAMBTON COLLEGE
INITIALLY I WENT TO SOME OTHER CONSULTANT BUT I WAS NOT SATISFIED WITH THE SERVICES PROVIDED. I WAS SUGGESTED TO GO TO ABACUS CONSULTANCY BY ONE OF MY FRIENDS. ABACUS CONSULTANCY PROVIDED ME ALL THE DETAILS RIGHT FROM ADMISSION TO VISA. I WAS GLAD THAT I CAME ABACUS CONSULTANCY. THANKS A LOT CANADA TEAM.
YADLAPALLI MANIDEEP KUMAR
UNIVERSITY OF WINDSOR
HAD GREAT EXPERIENCE WITH ALL MY APPLICATION PROCEDURE. DURING EACH AND EVERY STEP THEY WERE VERY SUPPORTIVE AND HELPFUL. I WILL RECOMMEND ANY OF MY FRIENDS TO VISIT HER FOR ANY VISA PURPOSE AND FINALLY VERY HAPPY THAT I GOT MY VISA. THANK YOU ABACUS CONSULTANCY.
THALLAM VASAVI GUPTHA
UNIVERSITY OF WINDSOR
FIRSTLY I WOULD LIKE TO THANK ALL THE MEMBERS OF ABACUS CONSULTANCY FOR SUCH A GREAT SUPPORT. IT'S JUST BECAUSE OF THEM THAT MY DREAM COME TRUE TO STUDY IN CANADA. MOST THANKS TO COACHING FACULTY FOR THEIR ASPIRING GUIDANCE FOR PREPARATION OF IELTS. THANKS TO CANADA COUNSELORS FOR ALL YOUR SUPPORT AT EACH AND EVERY STEP. I WILL ALWAYS BE THANKFUL TO ABACUS CONSULTANCY.
ETURU ARCHITHA
ALGONQUIN COLLEGE
I WAS WONDERING ONE DAY DOES A MIRACLE HAPPEN UNTIL A DAY CAME WHEN IT REALLY HAPPENED. I CANNOT FRAME EVERY WORD SHATTERING THE NERVES OF MY BRAIN, BUT IN SHORT ABACUS GROUP AS THE NAME SUGGEST IS REALLY A SAVIOR IN SILVER OR MORE FOR ME. I WAS WORRIED ABOUT MY VISA BUT THE WAY CANADA COUNSELORS TREATED AND GAVE ME CONFIDENCE AND HOPE TURNED OUT TO BE A DIFFERENT SIDE OF MY STORY. TODAY, I AM REALLY HAPPY TO KNOW THAT I FINALLY GOT MY VISA AND WILL GIVE MY 100% TO THE FIELD OF MY WORK. THANK YOU ABACUS TEAM.
TADURI SAI KIRAN
UNIVERSITY OF TEXAS AT DALLAS
Abacus Educational Consultants was very helpful and processed my application before the desired date of visa. Personalised attention was given by the education loan department. Abacus has helped me out extensively through a reasonable and useful solution of paying for my education in USA.
PERLA GEETHA MOUNICA
FAIRLEIGH DICKINSON UNIVERSITY
I am truly thankful to Abacus for their individual attention and support throughout the entire application process. Abacus has done a great job and I wish they continue the good work for years to come....
JAYADEEP PAMULAPTI
AUBURN MONTGOMERRY
My heartfelt thanks to Abacus for guiding me throughout the entire process and for making my dream come true. Special thanks to my counsellor for being there whenever I needed her.
SAMALA JHANSI RANI
AUBURN MONTGOMERRY
The counselling provided at Abacus is fantastic. The entire team is well trained and are available always. They were very helpful and patient with me throughout the process. I would like to wish the entire Abacus team all the very best......
PABBATHI VENKAT KRISHNA ROHITH
NEW JERSEY INSTITUTE OF TECHNOLOGY
My search for education in USA came to an end with the help of Abacus. Ever since it was just smooth sailing. The people were courteous and went out of their way to help me. The processing was fast and formalities simple.
SHAIK JOHNNY BASHA
UNIVERSITY OF TEXAS AT ARLINGTON
The University which I choose gave me a good scholarship & credits. It was reputed and also suited my budget. Actually Abacus helped me out at each and every point and also helped me for the visa process. Frankly speaking it was a very good experience with Abacus.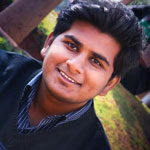 BOJJA GIRIDHAR REDDY
DAKOTA STATE UNIVERSITY
After visiting Abacus I got all information of USA. The counsellor was very friendly and cleared all my doubts. Right from my application to visas and accommodation I got all assistance in a thoroughly professional way. I would recommend Abacus to all my friends looking for studies in USA. All the best and keep up the good work.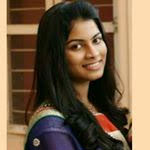 SARVA JHANSI
UNIVERSITY OF BRIDGEPORT
Your efforts & expert guidance has fetched me an admit in a good University. Instrumental in selecting Universities, in preparation for application, recommendations and essays. It was wonderful experience. Wishing you all the best for your future.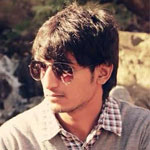 RAMAPURAM ABHISHEK
NORTHWEST MISSOURIE STATE UNIVERSITY
It has been a remarkable learning experience where I have been able to grasp the points of dealing with International admission. My expectations were not only met, but exceeded when it came down to the crunch issues of admissions and visa approval. The staff at Abacus is a warm, caring and a thoroughly professional lot. My experience can be summed up in one word.
POLURU DEVA SUMANTH REDDY
WAYNE STATE UNIVERSITY
Abacus made it simple . I am grateful to my counsellor at Abacus for providing excellent service throughout. i just want to tell you guys that if you want to study abroad take a wise decision go to Abacus....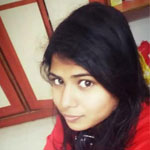 VUSTIKAYALA AKARSHA
UNIVERSITY OF TEXAS AT DALLAS
When I decided that i want to study abroad i had no idea how to go about it. As a result i ended up consulting more than 6 consultancies but the result was not up to the mark . Finally i decided to go for Abacus because of their exceptional service and support. And i am happy that I made the correct decision.
PRANEETH RAJ GAJULA
TEXAS A & M UNIVERSITY KINGSVILL
It's been a fantastic experience with Abacus. The counsellors at Abacus have done a fabulous job in keeping in touch with the university on my behalf and have followed up very well. Abacus has a major role in giving my career a right direction. Thank you.